A chess competition for the school kids, Chess Wiz 2020, was organised in a joint association of Forum Celebration Mall and Chess in Lakecity at Forum Celebration Mall Udaipur on 14th and 15 January 2020.
Around 700 young players from the city, from Nursery to Class 12th participated in the competition under four different age groups. The enthusiasm of the kids was apparent in the 2-day event, where the students from MDS, St. Anthony's, Crossroads International, Witty International and many other schools from Udaipur were seen competing for the game of chess.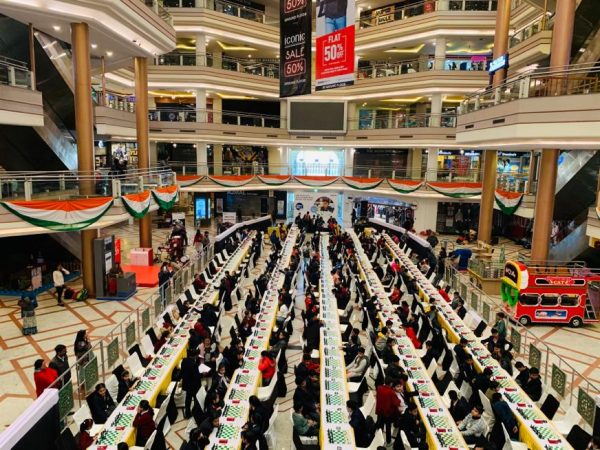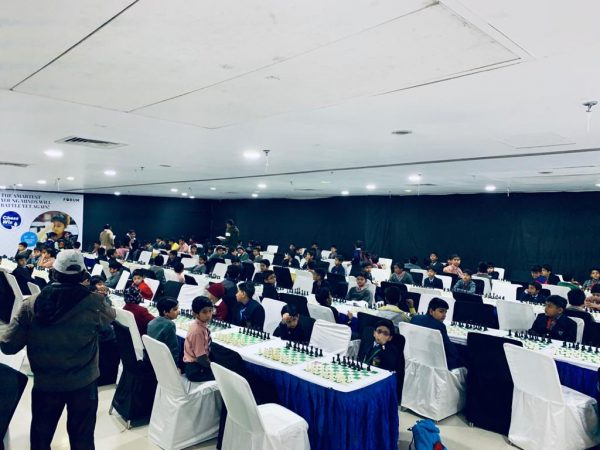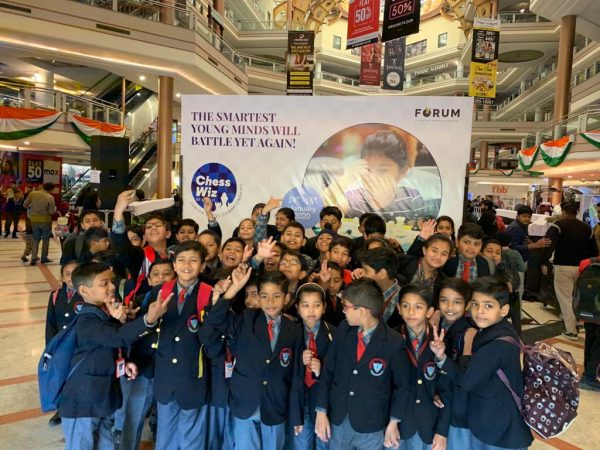 The winners for the different groups were as follow:
Nursery to HKG Category:
Boys Group
First Position – Amay Jain
Second Position – Parshv Parmar
Third Position – Shourya Choudhary
Girls Group
First Position – Charvi Modi
Second Position – Shanvi Maru
Third Position – Monshika Sahu
Class 1 to Class 4:
Boys Group
First Position – Saiyam Maru
Second Position – Dhruvin Jain
Third Position – Mitash Sahu
Girls Group
First Position – Krishna Jodhawat
Second Position – Advika Sarupriya
Third Position – Tamanna Gupta
Class 5 to Class 8:
Boys Group
First Position – Arun Kataria
Second Position – Palvit Chandaliya
Third Position – Ayush Bhojak
Girls Group
First Position – Charvi Patidar
Second Position – Vanshika Bandwal
Third Position – Vaishali Mishra
Class 9 to Class 12:
Boys Group
First Position – Gautam Katariya
Second Position – Bhavesh Pandiyar
Third Position – Ayush Lodha
Girls Group
First Position – Khushi Mishra
Second Position – Kashish Agrawal
Third Position – Vidhi Vaishnav
The event was graced by Dr Lalit Joshi (Additional Director – Animal Husbandry) as the Cheif Guest and Mr Vijendra Agrawal (Jr. Engineer District Head) and Dr Suresh Jain as the Guest of Honors. Besides, Mr Rajendra Teli and Mr Vikas Sahu ((International Arbiters), and Nilesh Kumawat and Gayatri Kataria from Chess in Lakecity also gave their utmost support.
The Certificates and Prizes for the winners were sponsored by Forum Celebration Mall Udaipur.